Laser Engraving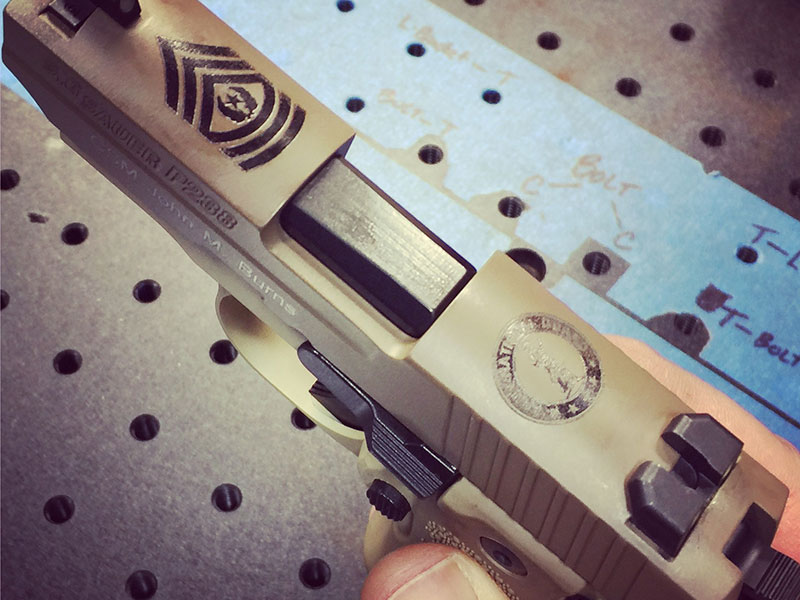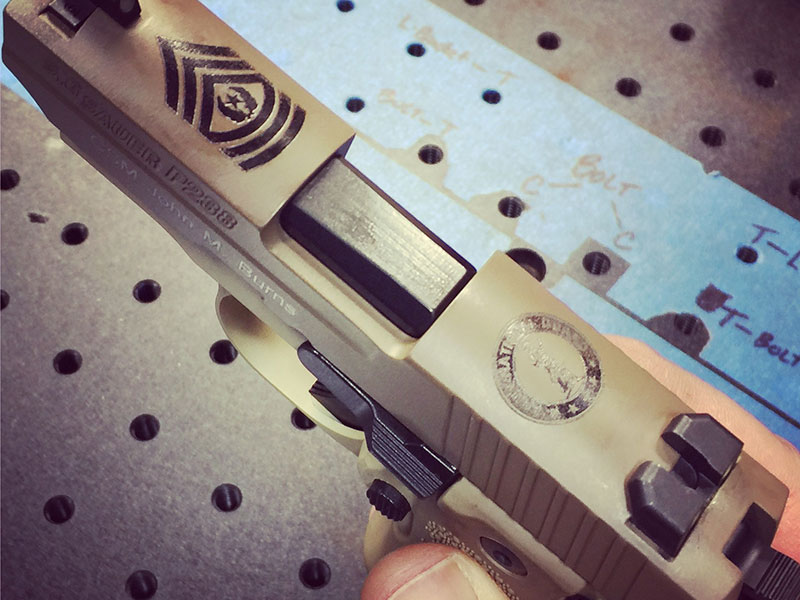 Laser Engraving Services
We offer custom laser engraving on most types of metal and some composites. Services range from monograming your new Mk3 knife to totally custom graphics on firearms.
Monogram Services cover First Initial & Last Name, First Name & Last Initial, Rank & Last Name.
Slide Service cover 12 Letters In MS Word Font Style (please be specific).
Magazine ID covers Call Sign, Name or Hashtag
Graphic / Logo Work Requires Custom Quote (please email us sample of idea to info@vultureequipmentworks.com)
Fire Safe & Auto Engraving On Lower Receivers.
Please Note: You will need to add a return shipping fee to your order or it will not leave the shop!
More options will be added shortly and if there is any you would like that is not listed please reach out to us.
Please Call The Shop To Discuss Your Project If Not Listed 630-804-9600