ZEV Fulcrum Trigger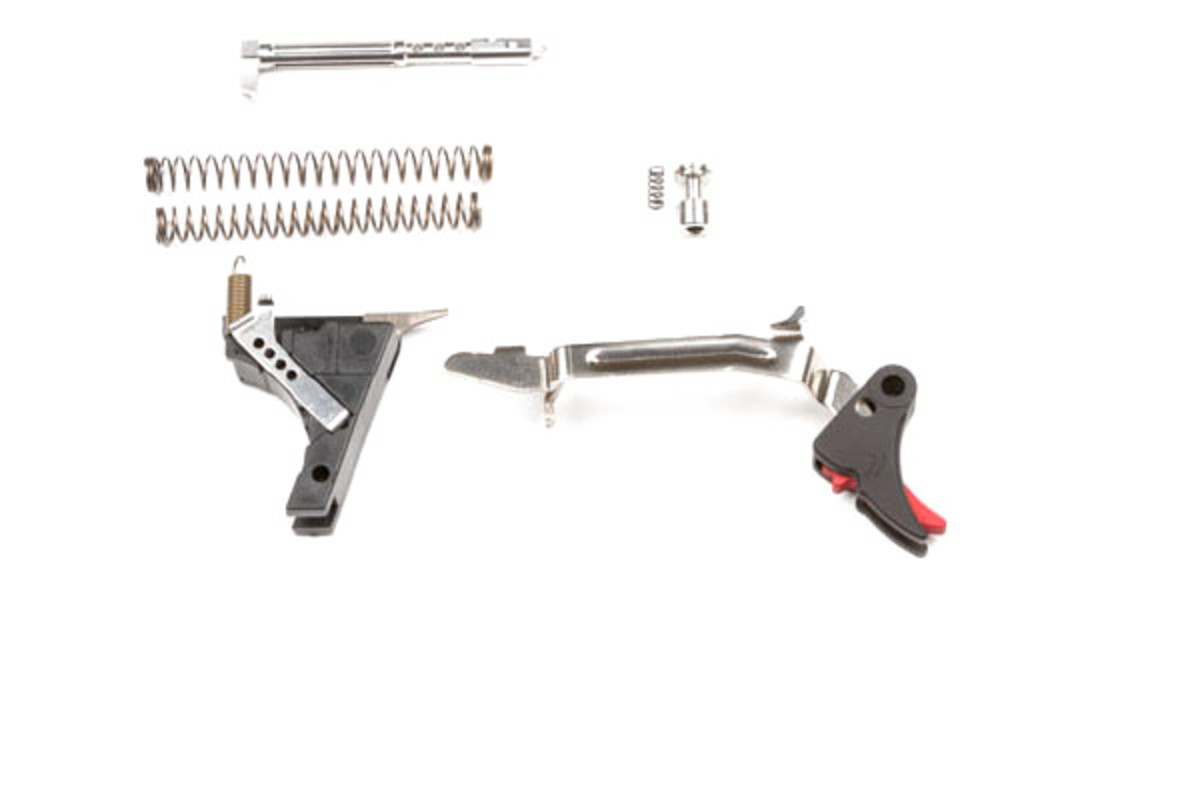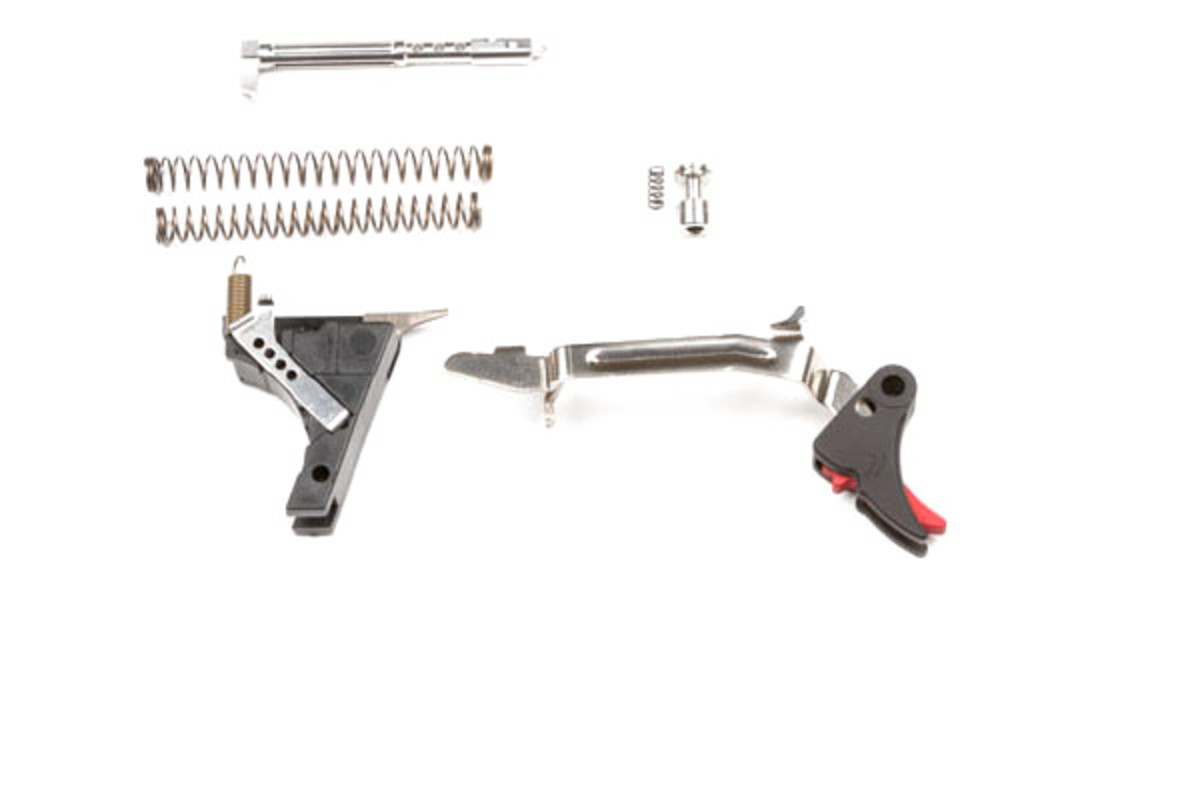 sold out
ZEV Fulcrum Trigger
ZEV Fulcrum Trigger Ultimate Kit Glock 9mm Gen 1-3
The Professional Fulcrum Ultimate Trigger Kit only requires one tool (a standard 3/32nd punch), and 15 minutes of your time.

You will immediately notice these differences in your gun's performance after installation...
The trigger face is flatter and the trigger safety is three times wider than a stock trigger; this is ideal for quickly placing your finger in the optimal firing position. This will help build proper muscle memory for improved consistency and accuracy.
Because of ZEV's proprietary trigger bar refinements the trigger operates smoothly through the entire length of pull.
The trigger's crisp tactile reset gives the user a clear feeling for the moment of reset. This feedback improves the user's ability to ride the reset to improve follow up shot speed and placement.
The trigger weight can be adjusted to as low as 3 lbs. A lighter pull weight requires less pressure, reducing trigger fatigue and improving accuracy.
The overall trigger travel is pre-set to allow for a shorter pull, and faster reset.
Trigger presets will give the benefit of a shorter take up and crisper break, the short post break travel and will result in a shorter reset.

Note: The differences between ZEV's Drop-In Kit and the Ultimate Kit are a Skeletonized Firing Pin. The benefit of adding the Skeletonized Firing Pin is its lighter construction, polished, and the tip of the firing pin is extended for more positive primer ignition.

ZEV Parts always incorporate design, feel and performance. A FulcrumProfessionalTrigger kit will upgrade the look of your gun as triggers come in a variety of color combinations.

Finally, ZEV Trigger components are designed to last; replacing plastic stock parts with aluminum or stainless steel assemblies.
INCLUDED:
Polished Steel Trigger Bar
ZEV Trigger Pad (Black):
6061 Aircraft Grade T6 Aluminum Hard Anodized Type III
ZEV Trigger Safety (Red):
6061 Aircraft Grade T6 Aluminum Hard Anodized Type III
ZEV Trigger Safety Spring
Ejector Housing
ZEV Race Connector
ZEV Trigger Spring
ZEV 2lb Striker Spring, ZEV 3lb Striker Spring
ZEV Stainless Steel Firing Pin Safety
ZEV Firing Pin Safety Spring
ZEV Skeletonized Stainless Steel Striker
Installatiion Manual
! WARNING !
Having no control over the end use of this product, we assume no liability connected with their use. Under NO circumstances are we or the seller liable for any loss, damage, injury or expenses of any kind arising out of the use or inability to use our products. Further more any misuse can lead to severe injury, dismemberment, great bodily harm or even death.