Vulture Ferro Rod Mk2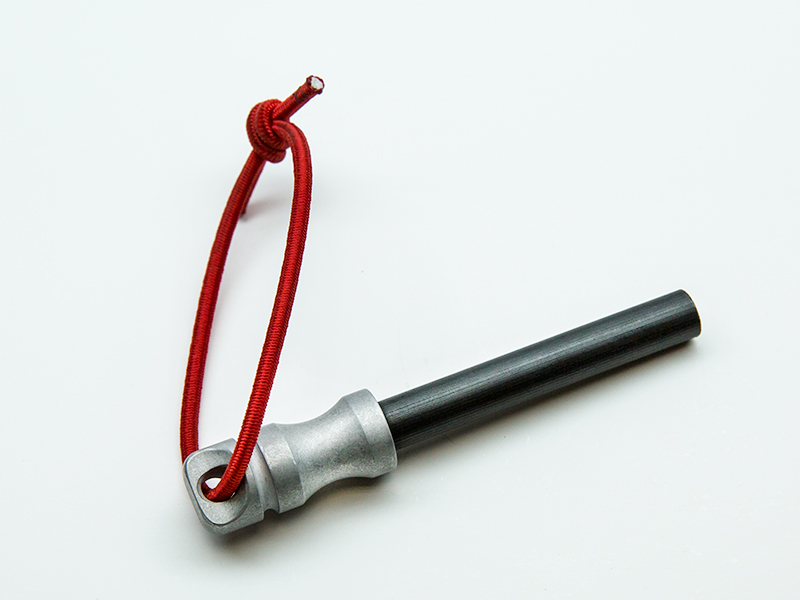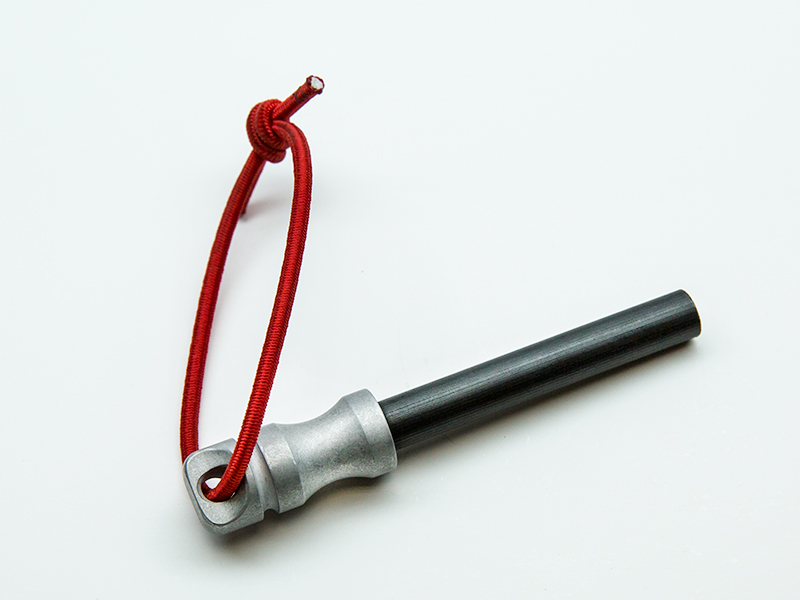 sold out
Vulture Ferro Rod Mk2
Mk2 Ferro Rod
Here it is, the Vulture Mk2 Ferrocerium Rod! While we were making changes to the knife and tool line up Will thought it essential to change the ferro rod as well. The end cap is machined aluminimum and then stone washed to match the finish on the Mk2 series of knives. Don't worry about seperation issues, Will used the same aerospace adhesive that is used to hold planes and the space shuttle together.
This ferro rod throws an incredible ball of sparks (5500 degrees f) and can be shaved into kindling to aide in fire starting. This is not a dainty little ferro rod, rather a robust and incredibly tough expedition tool that is designed for a no b.s. world.
The overal size of this fire rod is just over 4" long and boasts an impressive 3/8" of an inch thick striking rod! Designed for a life time of use we even include a length of red shock cord to keep your rod in place. The red elastic also aides in location of the inevitable dropped ferro rod.
Specificatoins:
Overal 4 1/8" Long.

Large 3/8" Diameter Ferro Rod.

6061 Aluminum Cap W/ Matching Stone Wash Finish.

Bonded Construction W/ Aerospace Adhesive (not epoxy).

Elastic Cord in Vulture Red For Retention & Identification.
Designed, Prototyped, Manufactured, Assembled & Warehoused In The USA!
! WARNING !
Having no control over the use of these products, we assume no liability connected with their use. Under NO circumstances are we or the seller liable for any loss, damage, or expenses of any kind arising out of the use or inability to use our products. Further more any misuse can lead to severe injury, dismemberment, great bodily harm or even death.